Support
Support for International Students
Studying and living in a different culture will be a unique experience yet challenging. We offer a variety of supports for international exchange students to accommodate their lives in Japan.
異なる文化の中で勉強したり、生活するのは特別な経験ではありますが、難しさを感じることもあるでしょう。津田塾大学は、交換留学生が日本での生活に適応できるようにするため、様々なサポートを提供しています。
SCHOLARSHIPS
奨学金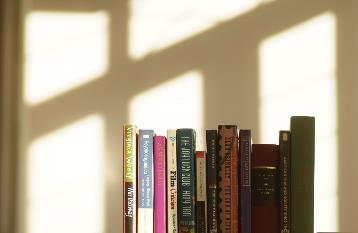 First, please do research scholarships offered by your home country or university.
Tsuda University has Tsuda Overseas Scholarship for international exchange students. For details, please consult our staff at Tsuda University during the orientation week.
まずは、本国や在籍大学での奨学金についてリサーチしてみてください。津田塾大学では交換留学生のための奨学金制度があります。要件等については、オリエンテーション期間中津田塾大学のスタッフにお問い合わせください。
For other scholarship opportunities, please refer to the following website:
JASSO (Japan Student Services Organization):
その他の奨学金については、以下のホームページを参考にしてください。
日本学生支援機構:
BIG SISTERS
ビッグシスター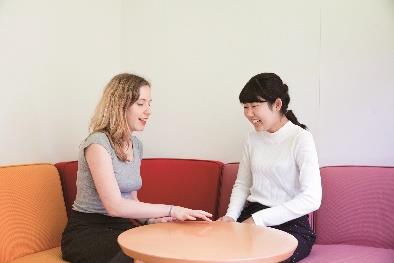 Each international exchange student has two big sisters who assist in becoming familiar with student life in Japan. They voluntarily help exchange students with their student life at Tsuda. They also give advice about their life in Japan.
交換留学生一人につき二人の本学学生がビッグシスターとして日本での生活をサポートします。また、生活に関するアドバイスもします。
FUREAI NETWORK(volunteer alumni group)
ふれあいネットワーク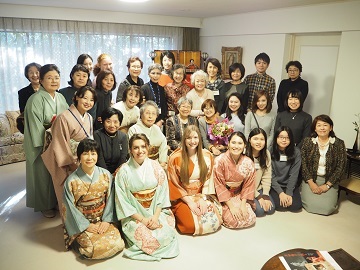 Consisting of Tsuda alumni, Fureai Network supports exchange students studying at Tsuda University. The network offers homestays during vacations and invites the students to various activities in relation to Japanese culture.
津田塾大学の卒業生有志で構成された、ふれあいネットワークは、津田塾大学の交換留学生を支えるボランティア団体です。日本文化に関するイベントへの招待を通しての国際交流などを行っています。